Melissa loves Holiday sweaters and candles. Her favorite is called SUEDE and it's a mix of leather and woods and it comes in a shiny white glass.
Ben loves to dance when his favorite BLUE SPRUCE fragrance candle is burning. It comes in a black matte glass.
We make them all by hand at TIMOTHY JAY  CANDLES. Hurry up! They go quickly,  we have a Limited Edition of 500 of each candle type to start with. Any order after the initial offering will be process ASAP after the holidays.
Item is in stock
Hurry! Low inventory
Item is out of stock
Item is unavailable
- FALL AND HOLIDAY SCENTS -
Everyone asks "what's it like to make a fragrance candle that really works and sends fragrance though the room? Not simple! But we found a way to make it so! We packed enough of our specially formulated wax chips with our custom fragrance and all the tools you'll need. It can be a lot of fun.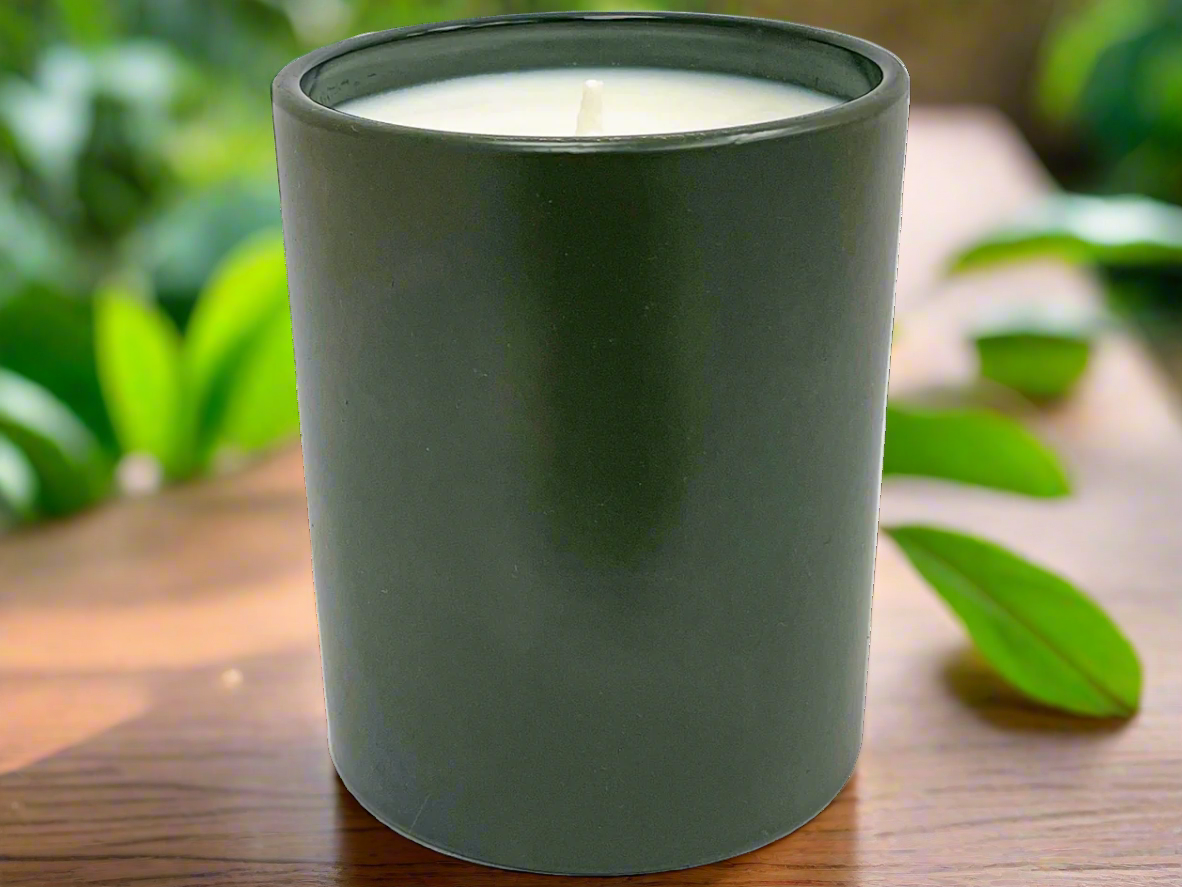 Limited time offer: We are Introducing a smart way to choose your Candles from our website...  The Starters Collection which we named Cadet! This is an affordable option that allows you to try some our fragrance candle. Get inspired and enjoy the convenience of having your favorite scents ready to light. This option will be only available until supplies last...
Size - 9 oz
Burn Time - 40-50 hours
Wax - Soy, Coconut, natural blends.
Wick - Cotton core wick