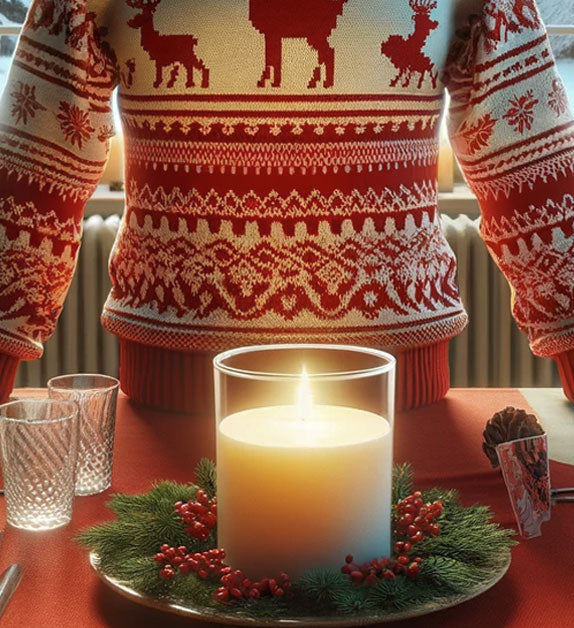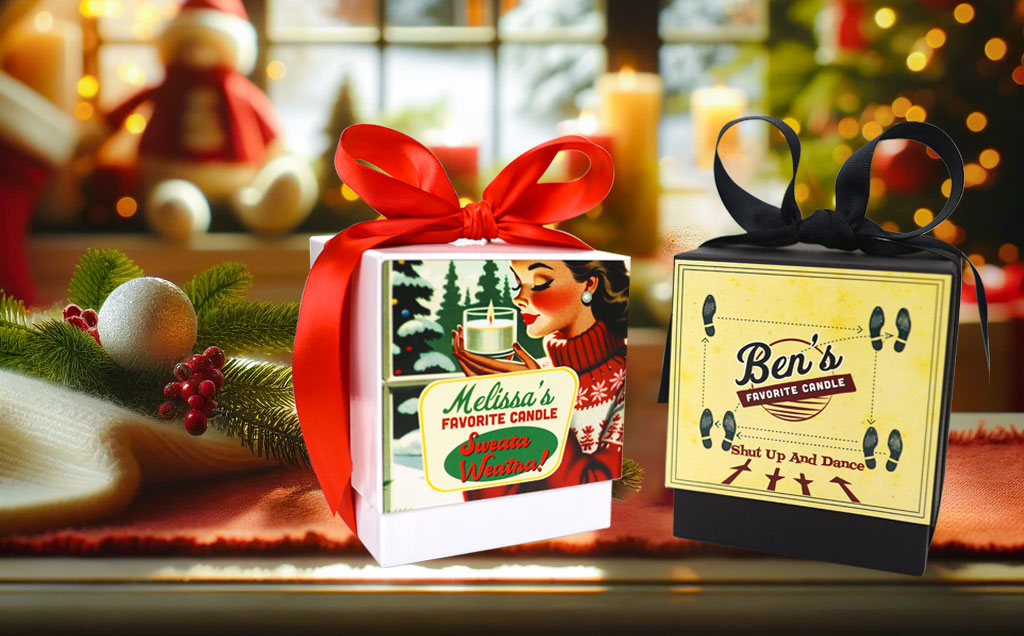 A fragrance for every room
in your home
Elevate Your HOLIDAY Atmosphere with our Exclusive Collection of Handmade Custom Fragrance Candles.
Melissa loves Holiday sweaters and candles. Her favorite is called SUEDE and it's a mix of leather and woods and it comes in a shiny white glass.
Ben loves to dance when his favorite BLUE SPRUCE fragrance candle is burning. It comes in a black matte glass.
We make them all by hand at TIMOTHY JAY  CANDLES. Hurry up! They go quickly,  we have a Limited Edition of 500 of each candle type to start with. Any order after the initial offering will be process ASAP after the holidays.
We began two new innovations in the fragrance candle industry: Private Label Candle lines and all our products being custom made by hand.
The product benefits are unique: long lasting fragrances…a choice of over 20 different ones, beautiful packaging and products and exquisite packaging it hat can even  be personalized.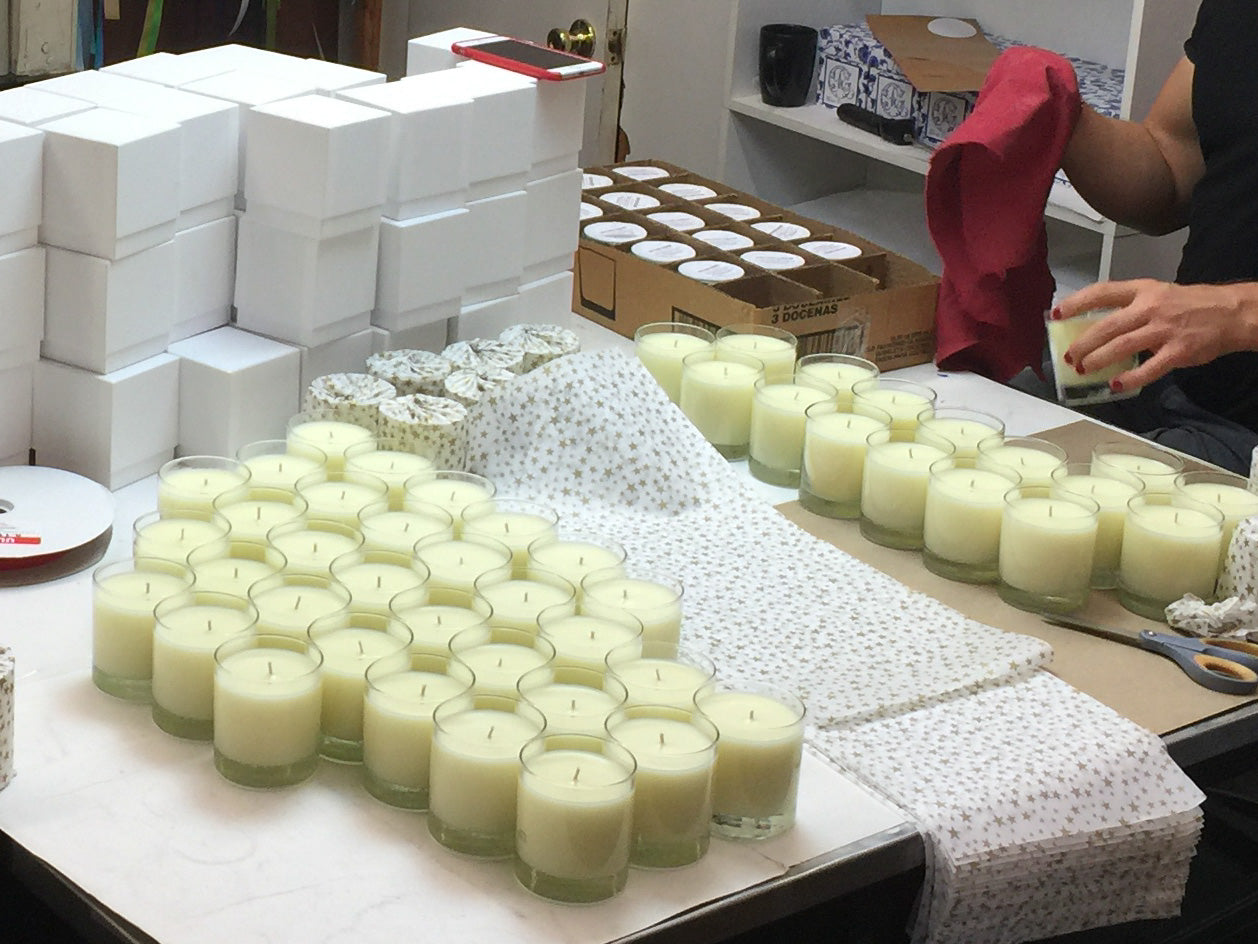 An intricate process, but everything is done by hand
TIMOTHY JAY was founded in 1996. We have been dedicated to making the best fragrance candles by hand. All our components are made in the US and our store/manufacturing is located in West Hollywood, CA.
We work in stages melting and pouring the wax hand-placing the wicks and letting them dry properly for 24 hours.
tims@timothyjaycandles.com